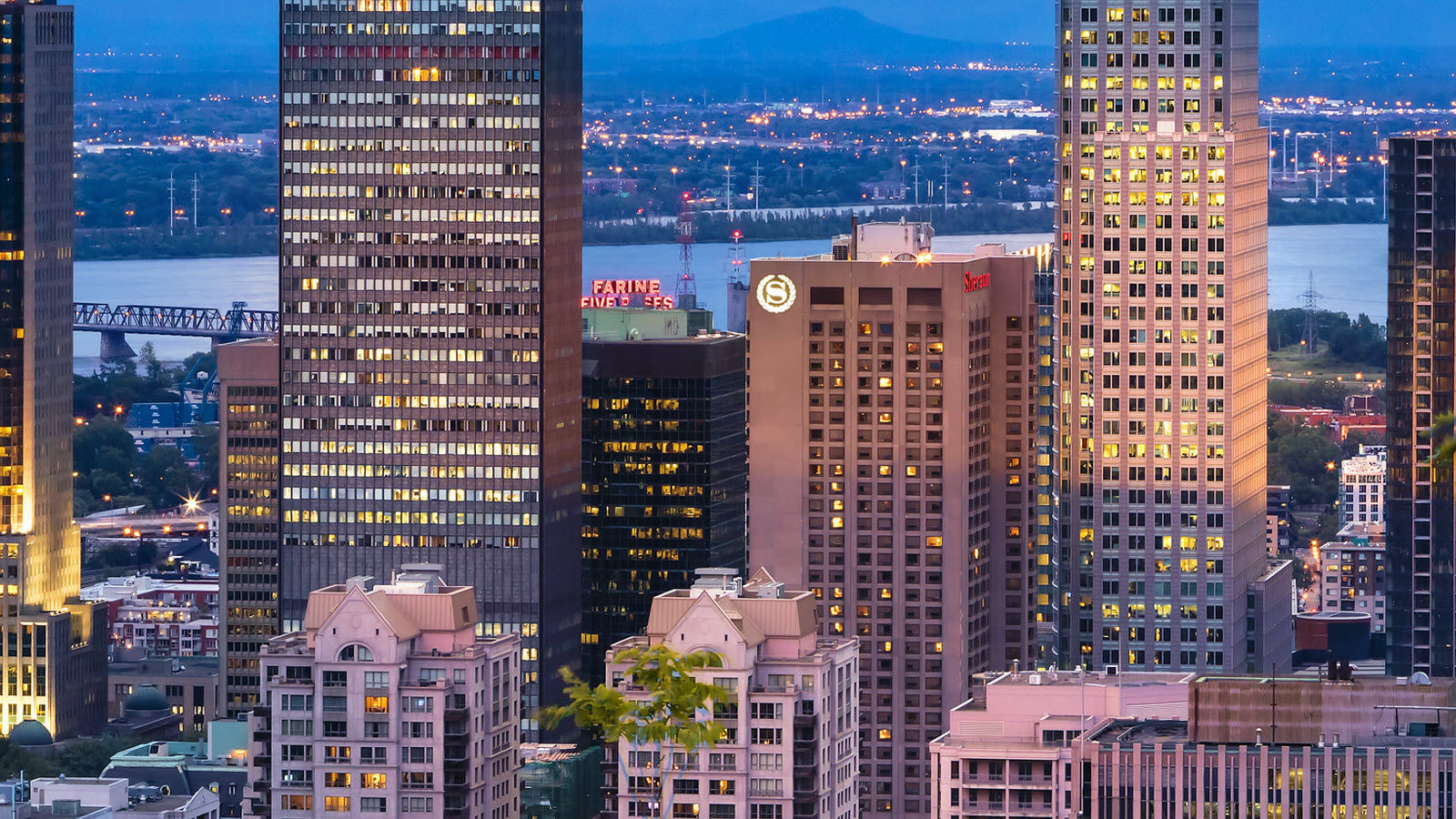 Montreal is serviced by the Pierre-Elliot-Trudeau International Airport which is located only 17 minutes from our downtown Montreal hotel (11 miles / 18 km) and easily accessible by Montreal transportation.
Transportation to and from Le Centre Sheraton Montreal hotel is hassle-free. Please note that these prices are quoted in Canadian Dollars and are subject to change.
Pierre-Elliott-Trudeau International Airport: $40.00 by taxi, $55.00 by limousine
Train station is located 3 blocks from the hotel
Shuttle Bus $10 (Bus 747). Please visit the STM website for the schedule.
Arrangements can also be made for private transfers from and to the Airport. We will be happy to assist you with recommendations.
Bringing your car? Feel free to park with our convenient Sheraton Montreal parking.
Learn more about things to do in Montreal near Le Centre Sheraton Montreal Hotel.